Steve Kirby bio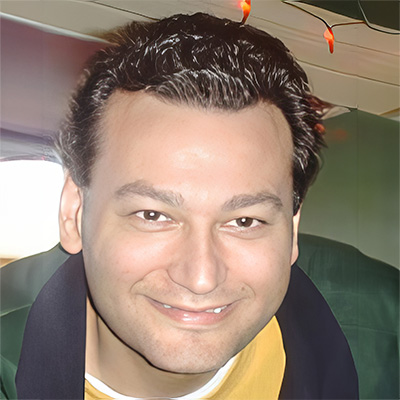 DOB: 4/17/75
Occupation: Co-owner, Complete Computing Specialists
Hometown: Oxford, MS
Relationship to case: Victim's ex-boyfriend
Excerpt: "Steve thought this was the perfect way to teach Missy a lesson."
On April 17, 1975, Steven Kirby was born in Oxford, Mississippi, to James and Carmen Kirby.
James Kirby was an insurance salesman, and Carmen worked at a doctor's office. Steven grew up in Oxford, where he was very well-liked as he progressed through the local schools.
Steve's freshman year at Oxford High School revolved mainly around trying out for the baseball team. He made the junior varsity team and enjoyed the afternoons spent in the sun at practice. However, by his sophomore year, Steve had other interests as well.
Shortly after his sophomore year began, Steve started dating Missy Dale. He sat behind her in English class, and they had worked together on a group project for class presentation on Lord of the Flies. Steve was greatly attracted to the cute, dark-haired young woman. They saw a couple of movies together, and by the time of the Homecoming Dance, they were inseparable.
As Steve and Missy grew up, they both began to get more attention but for different reasons.
Steve began starting for the varsity baseball team and earned accolades as a center fielder.
As she got older, Missy became more and more attractive. When she was a sophomore, most male students referred to Missy as cute and "all right." However, by the end of junior year, they now talked about her being "hot."
Steve heard the comments in the locker room, and even though he was proud of Missy's new identity in the school, it also concerned him. At baseball games, Steve often spent time gazing into the stands to see where Missy was sitting and to whom she was talking.
By the start of the senior year, Missy was considered one of the most gorgeous girls in school. Steve chafed when he saw other guys talking to her in the hallways.
Although he didn't have any reason to distrust Missy, it still bothered him that she wasn't more strenuous in her denials. Steve felt like she flirted too much, and every time Missy would grab some guy, playing around, he felt rage growing inside him. After all, he was now an All-State baseball player. He had as much reason to flirt and feel the attention as Missy did.
One night in early December, Missy told Steve that she was going out with the girls, so Steve made plans with his teammates. Going out in Oxford for high school kids consisted of congregating on the Square and riding from Sonic to Hardee's.
Steve and his pitcher were making a loop of the Square when they saw Missy and one of her friends in a car. But there were also four guys in the car, and Missy was sitting on one of their laps.
When Steve confronted her, Missy said that she and her friend had gone uptown and that the guys just jumped in. She was sitting in his lap because there wasn't enough room for all the people in the car. There was nothing to it. He was just being paranoid. And although Steve did believe her, he still didn't appreciate what she'd done.
Shortly thereafter, Steve and some teammates were at a party in a nearby town when he met a pretty blonde named Amy. Steve thought this was the perfect way to teach Missy a lesson. He and his pitcher started making the drive to Water Valley to see Amy and another girl.
Steve felt like he had an excuse: "I was only going along with Robby. He wanted to see this girl down there and I was just along for the ride." Yet Amy's presence in the car would be just enough to irritate Missy without him actually doing very much wrong.
This fling lasted for a few weeks with Steve doing very little except taking Amy to the movies. They held hands occasionally, and he kissed her goodnight a couple of times. Not totally innocent, but nothing too bad either. By January, the rumors were floating around Oxford and eventually, Missy found out.
Instead of opening her eyes to how he felt, Missy did the worst thing Steve could have imagined: she broke up with him.
He was crushed and instantly began to try and get her back. Off and on, they tried again, but the relationship never seemed to last. They would go out for a few weeks but then quit seeing each other again with Missy saying that she couldn't trust him.
Shortly after their breakup, Missy began dating Roger Hammond. Steve was infuriated when he saw the two of them in Hammond's car, circling the Square. He was even more hurt and angered when it became known that Missy was pregnant and getting married to Hammond.
Some people asked Steve about the child, and more than a few eyebrows were raised, but he didn't say anything about it. Steve's attitude was "how can I know if it's mine, and what could I do about it anyway?"
After graduation, Steve attended Mississippi State University, where he got a degree in Computer Engineering. While in Starkville, Steve began dating Maureen Silver. Maureen was also from Oxford, and the two had known each other for years, although just as platonic friends.
Even though Steve still loved Missy, it was clear he had to get on with his life, and Maureen was a nice woman who treated him well. Steven and Maureen ultimately wed in June 1997.
The young couple returned to Oxford, and Steve began working at Computers Plus as a network installer.
When that operation went out of business, Steve and a friend started Complete Computing Specialists, a firm specializing in network installations and eventually growing into web site design and hosting. Maureen handled the business side of the operation and enjoyed the time she was able to spend with her husband.
After a few years, Steve began to become dissatisfied with his marriage. He had never felt great passion for Maureen, and he secretly believed they had always been better friends than lovers.
When he heard Missy and Roger Hammond had divorced, Steve found his thoughts returning to his old high school flame more and more. Finally one day, he called Missy, and they met for lunch.
They decided that, although the past had been hard, it was a long time ago and they should put it behind them. They eased into a comfortable relationship, occasionally chatting on the phone or meeting for lunch. They often found themselves reminiscing about high school — the good times they had and the closeness they shared.
Steve and Missy occasionally talked about what it might be like if they got back together, but since he was married and she had a child, they never made any specific plans to try again because there were just so many obstacles.
One day, Steve finally asked Missy about her daughter. He had heard the rumors for years, and he had done the math himself. He had to know if Liddie was his child.
At first, Missy didn't want to talk about it, but finally, she admitted she simply didn't know for sure if Steve or Roger was Liddie's father. Steve suggested getting a paternity test to find out one way or the other, and although Missy was hesitant, she said would consider it.
Steve was still awaiting Missy's answer when she was murdered.