What happened?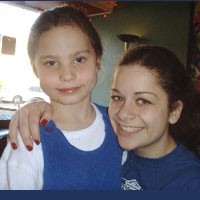 On January 26, 2001, Jonah Dale arrived at the home of his 25-year-old daughter, Missy Hammond, and found her dead in her bed.
Missy's seven-year-old daughter, Liddie, was also in the home, bewildered after apparently spending the night with her mother's body.
What happened to this young mother?
Who could've wanted to hurt her?
What, if anything, did the child see and hear?
Physical evidence was collected at the scene and witnesses are being questioned.
No suspects were immediately identified, but Missy had an ex-husband, a boyfriend, a doting neighbor, and a married ex-boyfriend.
The investigation is ongoing.